Ecommerce Fundamentals Part 3: Conversion
Ready to turn high-intent audiences into paying customers? Discover how to master conversion as a publisher, blogger or content creator.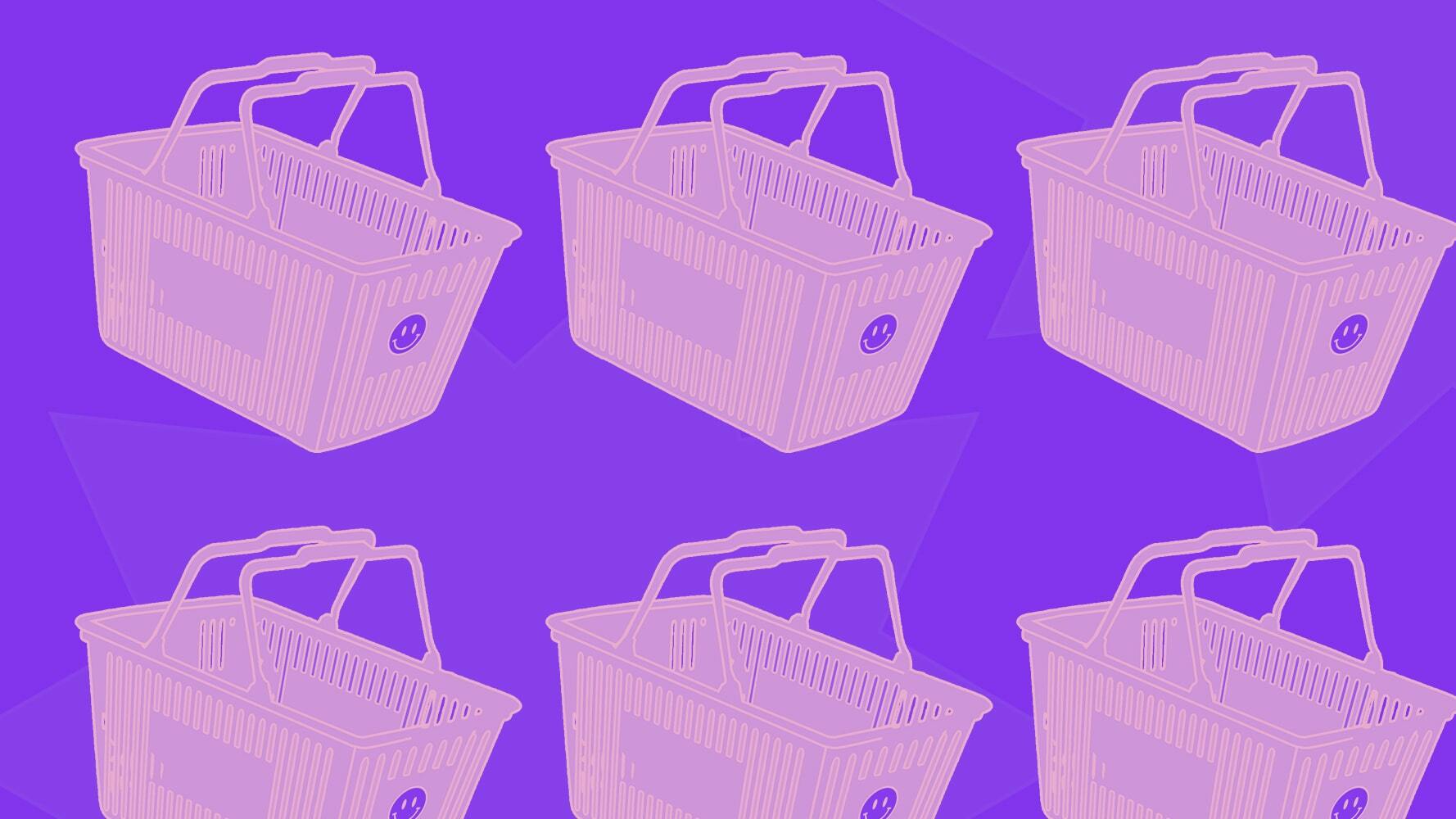 With your acquisition strategy sorted, you'll have high-intent visitors landing on your blog, site or platform.
But even if your audience comes with high purchase intent, they'll still need to be convinced to make a purchase. If high intent was the only ingredient needed to generate sales, all ecommerce sites would have 100% conversion rates — which unfortunately isn't the case.
In reality, the data tells us that most online fashion brands have an average conversion rate of just 1.4%. In fact, the average benchmark for ecommerce conversion rates sits around 2.5-3%, regardless of what industry they're operating in.
Once you've refined your acquisition strategy, it's time to shift your focus to putting the right mechanisms in place to inspire readers to turn into paying customers. To do so, you'll need to drill down into why your website visitors aren't converting, and design strategies that will build trust, remove sources of doubt and give users a reason to convert.
So, what is conversion?
Conversion is all about a user taking a desired action on your site. In the context of affiliate conversions, this means a website visitor is not only viewing a piece of commerce content but following through and making a purchase.
To track how many users are taking meaningful action on your site, you'll need to work out your conversion rate.
Shown as a percentage, your conversion rate is calculated by dividing the number of orders your affiliate partner receives by the number of sessions your content generates and multiplying this by 100.
Why prioritizing conversion rates is only one piece of the puzzle
As a publisher, blogger or content creator producing commerce media, you want to boost your conversion rates and deliver tangible results to your affiliate partners.
Simply focusing on your conversion rate alone won't move the needle. Instead, it's about digging deeper to figure out why a reader isn't converting in the first place.
Are readers unsure about which product variation is right for them?
Do readers have questions about the product that remain unanswered?
Are readers tossing up between two different brands offering the same product?
What do all of these questions have in common? They're sources of doubt for readers.
That's why the key to boosting conversion rates is all about answering as many questions upfront as possible to build trust.
As a publisher producing commerce media, you're in a unique position to do this with ease. Why? You're already a trusted voice for your readers. All you need to do is craft content that anticipates and addresses the concerns of shoppers to get them closer to making a purchase.
By devising strategies to address any concerns or points of friction in the purchase journey, you can leverage a high-intent audience to create a high-converting ecommerce experience.
How to improve the conversion rate of your commerce content
With strategic tweaks and optimizations to your content, you can radically improve your conversion rates and extract the most value from high-intent website visitors.
1. Produce content that aligns with the purchase intent of audiences
To create content that resonates with your audience and drives sales, it's important to use data-driven audience insights.
By analyzing your readers' shopping behavior, you can determine the products and brands they are interested in purchasing and spotlight them in your content. This approach leads to long-term and repeated success, rather than hoping that audiences will be interested in your content.
For publishers, one of the biggest benefits of bringing the entire shopping journey onto your own website is the ability to gather and analyze granular details about your readers' shopping behavior.
By using this data to guide your content creation, you can create a more personalized shopping experience that will spark higher conversion rates.
2. Put basic product information front and center
Readers want to make informed purchasing decisions. So, make it easy for them to successfully checkout by providing all the product information they might need within your content.
This means including key information such as:
Product and brand names
Helpful product descriptions, including materials, size and fit details
High-quality images (ideally from multiple angles)
Pricing
3. Keep product details up-to-date
Nothing kills conversion faster than a broken affiliate link. When selecting products to feature in your commerce content, make sure the product still exists, pricing is accurate and the product is in stock and available to purchase.
Hot tip: Carted Elements allows publishers to create an on-site shopping experience in minutes, with real-time product details that ensure you never get caught out by broken links or out-of-stock items. We'll even alert you when items are deleted or no longer available from brands, too.
4. Answer FAQs upfront
Remove doubt by answering commonly asked questions in your commerce content. The more useful your content is, the more likely your readers are to move from product discovery to conversion.
Let's say you're recommending a winter jacket in an upcoming article. Why not give your readers extra information and help them understand what conditions it works for, whether it will stand the test of a snowstorm or whether they need to layer this piece with a windbreaker?
Think about all the questions your readers are likely to have:
What is the fit of this particular clothing item? Is it true to size?
Are these cushion covers stain resistant or machine-washable?
Is this monitor compatible with all laptops, including Macbooks?
Tackling these FAQs head-on in your articles is what will give your content the conversion-driving edge.
5. Wrap up with a clear call to action
Take the guesswork out of conversion by making it clear what you want your readers to do. If you're harnessing traditional affiliate links in your commerce media, make sure to include a clear 'shop now' button to direct users straight to your partner's product page.
Want to take things up a notch? Consider switching to an on-site checkout experience using Carted Elements, offering an end-to-end shopping experience using interactive product cards and an on-site cart. It's easy to set up and uses links (not code) to make your content shoppable in minutes.
It helps you achieve your ultimate goal of shortening the path to conversion and reducing the chance of your audience falling out of the purchase funnel by keeping them on-site.
Want to learn more about the ecommerce lifecycle?
Our four-part commerce education series is the ultimate guide to each step of the ecommerce lifecycle, from acquisition to retention strategies.
In our next instalment, we'll be covering the final stage of the ecommerce lifecycle: retention.