Introducing Carted Elements
Build an on-site shopping experience in minutes using our all-new, low-code tools.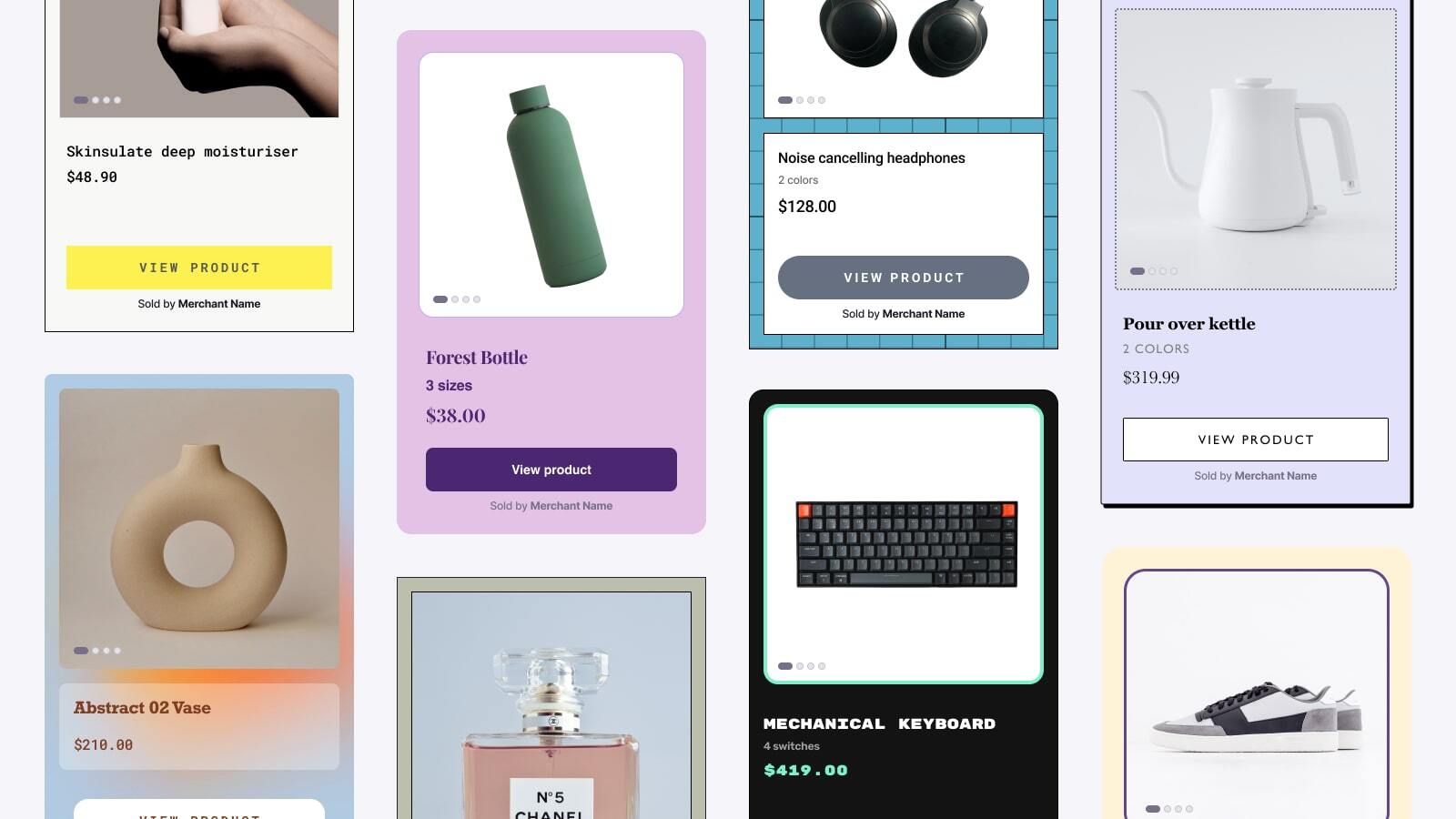 At Carted, our mission is to connect shoppers around the world to every product on the planet — however they like to shop. Today, we're proud to announce the availability of our first step towards that grand vision, Carted Elements.
Media publishers, bloggers, and other content creators can build an on-site shopping experience in minutes using our all-new, low-code tools.
In this post, we'll take a tour of the Elements, including interactive shopping right here on this page. Let's dive in!
Your content, now shoppable
Carted Elements can be installed on any website to easily turn traditional affiliate marketing content into an on-site shoppable experience. As we've discussed on this blog, on-site checkout enables affiliate publishers to create a holistic commerce strategy — where the value of affiliate links reaches beyond simply earning affiliate commissions.
Elements works with any of your existing affiliate marketing relationships so that you can continue earning commissions. Importantly, on-site checkout keeps your visitors on your own site rather than sending them away to complete their purchase.
Carted Elements is an end-to-end shopping experience with interactive product cards like the one above, as well as a cart, and a PCI DSS-compliant checkout that keeps payment information secure.
💡
Try it for yourself and add the above product to your cart!

You'll find payment details at checkout which you can use to place a test order.
Works with your current CMS
Once Carted is installed with a basic <script> tag, embedding product cards within your content is as simple as pasting in an embed code similar to the snippet shown below.
<carted-product-card
  product-url="https://carted-dev.myshopify.com/products/carted-notebook"
  affiliate-link="https://car.td/example-affiliate-link"
>
</carted-product-card>
Writing teams familiar with embedding Pinterest pins or Instagram posts will have no trouble adding products to their content — no coding experience required. Creating the embed codes is quick and easy with our simple embed code builder.
Style it your way
We know how important your website's visual design is to building trust with your users. That's why our Carted Elements have been built from the ground-up with customization in mind. Using familiar CSS, the Elements can be styled to fit seamlessly into your website's unique visual identity.
Whether it's fonts, colors, button styles, layouts (and more!), Elements has all the flexibility you need to make the experience feel right at home. Check out some examples of what's possible below.
If you're wanting to integrate Elements alongside your existing product modules, you may choose to display only the interactive button.
Gather rich customer insights
On-site checkout unlocks the ability for affiliate publishers to glean deeper, more actionable insights on the products featured within their content, as well as a much more granular understanding of their site visitors.
Websites using Carted Elements use on-page events to capture information about a shopper's interactions with featured products and the checkout journey, as well as about the products themselves such as in-stock availability or broken affiliate links.
With some additional code, this information can be sent to any analytics or customer data platform of your choice to segment, optimize, and personalize your on-site content or multi-channel marketing.
To demonstrate, we're using some of those events to list your own interactions on this page in the section below.
Are you ready to build your own holistic commerce experience?
Carted Elements is available now for US-based customers. If you're excited to transform your affiliate marketing strategy and turn one-time site visitors into long-term customers, we'd love to chat!
Reach out using this form and our team will be in touch.