The Future of Commerce with Carted in the Picture
The Carted API allows any app or platform to seamlessly access billions of products on the internet, in real-time. Our Founder shares her thoughts on Carted's role in building the future of commerce.
As Zuckerberg sees it, the future of commerce is swiping through virtual outfits and dressing your avatar inside the metaverse — buzzword of the month! Seems ironic, coming from the man who wears the same t-shirt every day.
Truth is, no one truly knows what the future will hold for Commerce in the years to come. When I published my thoughts on the future of commerce four years ago, no one could have envisioned that the industry would see ten years of growth within the first three months of 2020, due to the pandemic.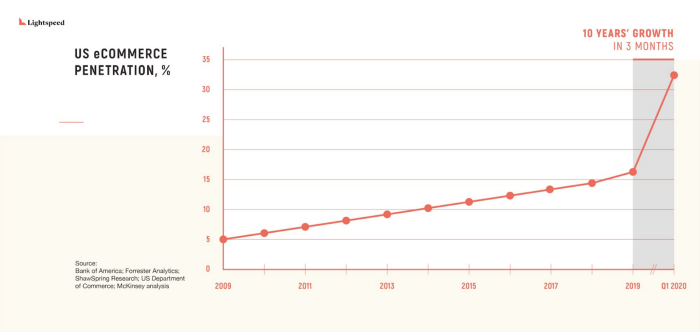 My view is that the future of commerce is not all about building a new reality. It's about building new experiences around people's existing reality. The era in which we are now, coined as Commerce 3.0, is about creating the infrastructure that allows for the seamless integration of commerce into relevant contextual experiences for shoppers — think social commerce, conversational commerce, voice shopping, live shopping, and more.
The challenge in building new commerce experiences
We started Carted last year as software for brands and influencers to create shoppable video content on TikTok. However, we soon realized that to scale our product range and have multi-merchant checkout in one solution, we would need to integrate with millions of merchants one by one.
This problem was bigger than just us; any innovative developer or entrepreneur wanting to build a new ecommerce app or experience would require a lot of time and expensive custom integrations with various retailer websites. While creating a technical solution for this is a mammoth challenge, by solving it, we will open up opportunities that have not been possible to date.
The Carted vision is to empower and provide the building blocks for developers, founders, and creators to build any commerce they dream of.
The Carted API allows any app or platform to seamlessly access billions of products on the internet, in real-time. It also enables native checkout, so that consumers can transact where they discover. We're building infrastructure for commerce, just like Twilio did for communication, and Plaid did for banking.
Build new experiences with Carted's Universal Commerce API
As a developer wanting to capitalize on the growing ecommerce market, you have endless opportunities to innovate when you have every product on the internet at your fingertips.
One of the most exciting things we're building is a product knowledge graph, similar to Facebook's social graph. A pair of Nike shoes that's sold at Dick's Sporting Goods in the US is probably also stocked at Rebel Sport in Australia. Carted will be able to make that distinction based on a shopper's geographical location, and give them the best purchase option, hence cutting out research time and shortening the customer journey.
What does this mean for the future of other industries?
Hyper personalisation, without invading data privacy
The power of the platform is in the data. And no, not the user's personal information — product data. Having an aggregation of global transactions across a multitude of niche community platforms simplifies contextual product placement.
For so long, Facebook has dominated the ad world. They profile their users based on their preferences, movements, and purchases. Carted can work in reverse. Purchase behaviour can be inferred through the experiences and communities users are a part of. For example, if a developer or brand is targeting the beauty community, Carted will already have an engaged user base who's interested in beauty products.
Cross border trade and new market distribution
Existing communities can help brands to enter new markets, quickly. Rather than needing to build their own community or engage in expensive marketing to tap into a brand new audience, they can go through Carted. We can help them forecast what products will sell in which markets, and prevent overstocking or lack of stock which is a trillion-dollar problem in itself.
Say a creator in the US tags a pair of Nike shoes from a retailer that doesn't ship to certain countries. Having a product graph means that Carted can quickly surface an alternative retailer and present the best option to purchase for a user who is in one of those countries. The advantage in doing so isn't just convenience for the consumer. The benefits extend to better economics, sustainability, ESG metrics, and a more powerful competitive position.
Disrupting the affiliate model
Affiliate marketing is the top acquisition channel for 40% of US merchants. However, the traditional affiliate tracking model is becoming outdated.
New privacy laws limit tracking and the last-click attribution model makes it hard to gain a clear view of the entire user journey, and where sales come from.
With Carted's native checkout API, publishing platforms are empowered to track clicks within their own web environment using first-party cookies. This is hugely disruptive to traditional affiliate marketing and will be a game-changer for publishers and brands alike.
Wholesale without holding stock
There's no easy way to say this, but traditional wholesale sucks. Brands have to sell a speculative amount of stock to a stockist at half of their normal margins, and later retrieve or buy back the stock if it doesn't sell. By that point, the stock is either out of season, maybe damaged, and probably ends up in landfill.
Brands have no choice but to give in to the centralised way of distribution through department stores, multi-brand retailers, or marketplaces.
Carted's technology is an enabler of distributed commerce. Brands can place their products anywhere but handle their own stock and logistics — thereby reducing waste and enjoying higher profit margins.
Retailers such as The Iconic have already begun listing and shipping products straight from their partner brands. With Carted, retailers and developers would be able to do this at scale, with no integration required.
Final words
What makes the Carted team excited is our ability to be part of all these different parts of the puzzle that contribute to the future of commerce. It's truly a unique and exciting time in commerce, and we can't wait to see who joins us for the ride.