Carted's Elevator Pitch
This article is Carted's elevator pitch — the problems we're solving, why and how we're solving them, and most importantly, what sets us apart from the status quo.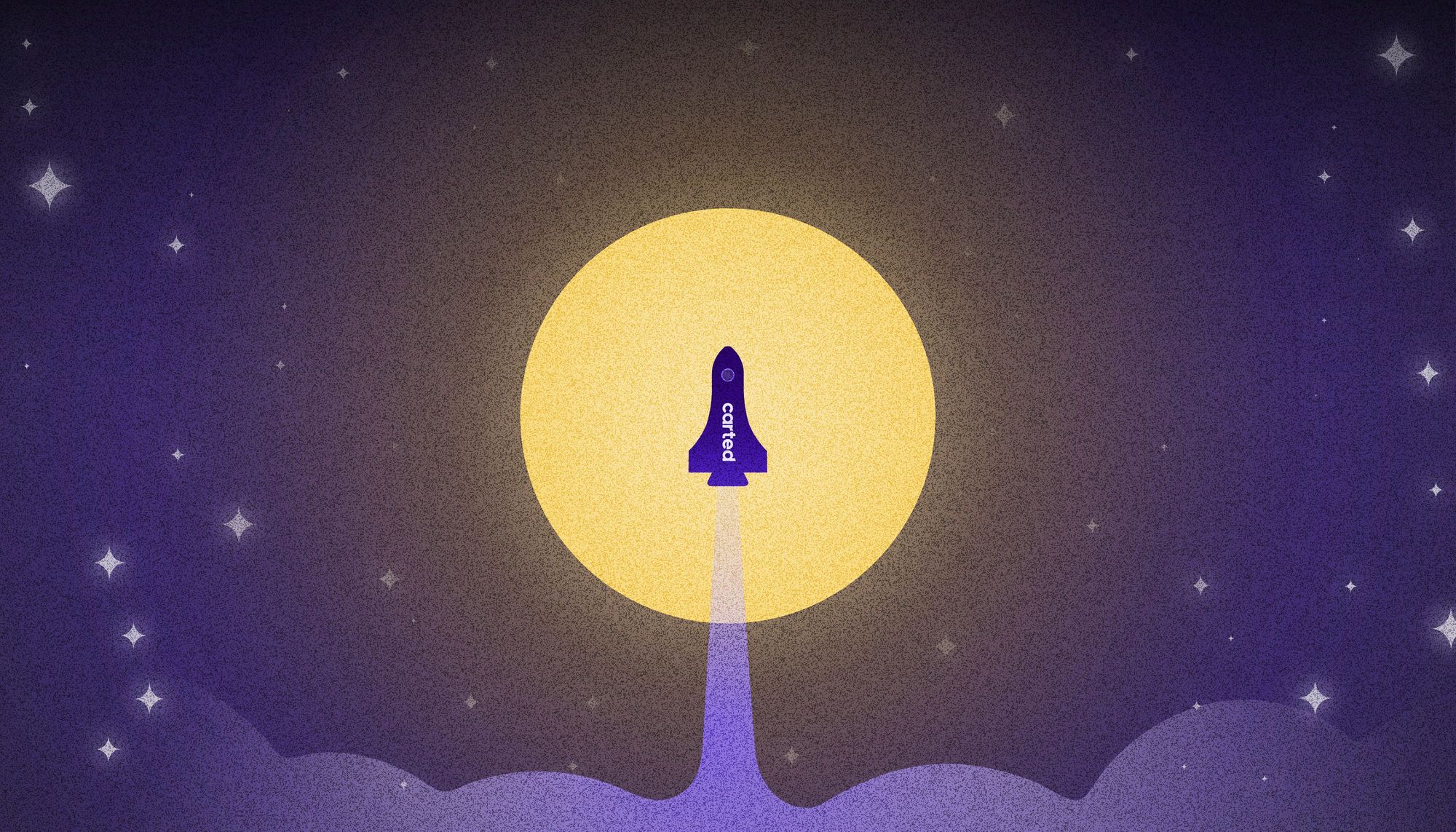 As a founder, sharing my vision for the company and bringing our team, customers, and investors along for the ride is vital to our success. It's how we stay focused on the things that propel the company forward and keep each of our stakeholders pulling in the same direction.
For Carted, the scope of our vision makes it difficult to distill into a few short sentences — and retain the nuance of just how transformative our technology is for commerce as we know it.
This article is Carted's elevator pitch — the problems we're solving, why and how we're solving them, and most importantly, what sets us apart from the status quo.
Our mission is to connect shoppers around the world to every product on the planet — however they like to shop.
Something's rotten in the state of commerce
Traditionally, most commerce tools are built to solve problems for merchants. Among other things, they make it easier for merchants to reach new audiences, improve back office logistics, or to prepare product photography.
With ecommerce maturing (and accelerated by 10 years due to the pandemic), the industry has made some effort to investigate ways to solve problems for shoppers. For example, I wrote about the expiry of Amazon's one-click checkout patent expiring back in 2017, and solutions like Apple Pay, Google Pay, and Bolt emerged to fill the gap to make completing checkout faster.
So, what's the problem?
Despite this innovation, commerce in 2022 remains a loosely-aligned collection of solutions to traditional merchant problems, and the experience for shoppers has stagnated. During the pandemic, 75% of consumers tried new shopping behaviours looking for better ways to shop. This is where Carted, with our mission to improve commerce for shoppers, is leading the paradigm shift.
Carted's unifying API hides the traditional complexities of commerce — empowering developers to build the transformative shopping experiences that put shoppers at the forefront.
We started by standardising the world's products
In the same way that Google indexes the world's web pages, Carted is building a product graph that is an index of all products for sale on the internet. It includes the basic information you'd expect like titles, descriptions, and images as well as details necessary for categorisation and filtering.
Once added to our product graph and enriched with our machine learning AI, we automatically match and link the same product for sale from other merchants.
This linking of separate offers for the same product is our first innovation. A fully-automated, rich dataset of the world's products including price, availability and shipping information for each merchant that sells it around the world.
If we stopped there it would be impressive enough, with countless use cases made possible by having access to that product graph. But the product graph alone doesn't reach our goal of a single, unifying commerce API that transforms commerce for shoppers.
Next, we tackled linking out and attribution
Commerce experiences powered by Carted go beyond simply displaying products to shoppers. Today, affiliate marketing networks use merchant-provided product feeds to enable their publishers to display product links on news articles, blogs, and other digital experiences.
Those affiliate marketing placements work by directing shoppers away to the merchants' website to complete their purchase, and oftentimes, the product is out of stock when they arrive!
With Carted's API used in place, native checkout means that shoppers can add products featured in an article to a cart and complete their purchase right there on the same page — without ever leaving the site.
The result is a much more seamless experience for shoppers, increased site engagement for publishers and, because the cart is fully managed by Carted's API, accurate affiliate attribution. Finally, the end of last-click reporting hell!
Lastly, we're solving multi-merchant checkout
Shoppers are excited by purchasing products they love from brands that inspire, as they discover them. They shop for the products, not for the joy of entering the CVV number on their credit card and completing checkout. To truly transform commerce for shoppers, shopping needs to become product-first — when and wherever that may be.
For us, that means solving multi-merchant checkouts. That is, the ability for shoppers to build a cart of products they love and checkout once for the entire order, without needing to visit each merchants' website separately. Developers building with our API treat multi-merchant carts like any other, and our infrastructure then places the orders with each merchant seamlessly in the background.
The result for shoppers is a transformed shopping experience — no longer disjointed across multiple websites. Of course, the apps and websites using Carted also share the benefits by way of increased average basket sizes and conversion rates.
Imagining the possibilities
Access to every product from around the world, with native checkout right there in your app — all without ever needing to hold an item of stock or speak directly with a merchant. Sound enticing? We thought so!
Our launch customers are using our API to integrate shopping experiences in incredible ways, and we'll have more to share on this soon.
To get your creativity and imagination flowing in the meantime, imagine a chat app that allows users to browse, share and buy products with their friends without ever leaving their conversation.
Or an AR mobile experience which identifies a bag in a shop window (using our upcoming Vision API), and allows the user to purchase it for the lowest price from around the world on the same screen.
Or a hotel booking app that adds a new revenue stream by presenting users with products relevant to their destination that can be purchased in the same app. New bathing suit for that trip to Hawaii, perhaps?
Or…you get the idea! The whole Carted team is excited to see where our customers take our API, and with it, bring the future of commerce to reality.